Samsung has officially introduced its new ultra-slim 16-megapixel megazoom digital camera, named as Samsung WB700 (the successor to Samsung WB600 and WB650), which offers a stunning 24X zoom function – combination of 18x optical zoom and 1.3x smart zoom. Samsung WB700 is equipped with an array of advanced features and technologies, including 16MP high resolution, 24mm ultra-wide angle lens, 3-inch LCD screen, full manual controls, RAW image capture, full HD video recording, Smart Filter 2.0 and new innovative zoom noise reduction capability.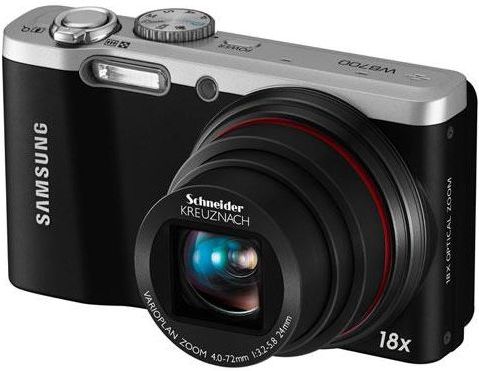 "We understand that many of our customers come to us for the very best and most up-to-date technology available, which is why we have chosen to bring all our innovation together in the WB700 for both the advanced and novice photographer, giving a balance of professional quality imaging and the kind of usability anyone can master," commented Mr. Hyunho Chung, Executive Vice President and Head of the Digital Imaging Business at Samsung Electronics. "On top of the core excellence of the WB700's 16MP 24mm lens with OIS and Schneider KREUZNACH 18x super-zoom, we have added features that bring surprise and delight to the photography experience, such as our new smart filters, the smart lens effect and zoom noise cancellation."
Key features of Samsung WB700:
16 megapixel CCD sensor ensures superb, sharp images
Perfect wide shot thanks to 24mm ultra-wide Schneider KREUZNACH lens
Full 1080p HD video capture (H.264 format)
Full manual control with A/S/M support
Smart Filter 2.0 offers artistic filters for an entertaining, pro finishes
Smartly blocks out the zoom noise thanks to advanced noise reduction algorithm
The new compact, ultra-slim Samsung WB700 mega-zoom digital camera which measures 99.5 x 59 x 21.7 mm is expected to be available by April 2011 for a MSRP of $299.99.