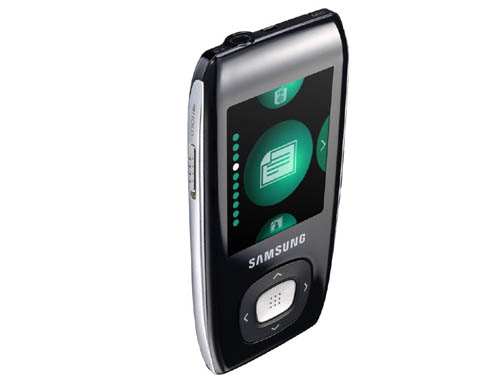 It is pretty small and slim. You might think it is a mini mobile phone if you first see it. Weighing 49g, Samsung YP-T9B can be considered the perfect pocket companion with its sleek 42.6 x 83 x 11mm, elegant black finish and stylish design. Of course, T9B also comes in other colours such as red and green, but it is undeniably sensual in black!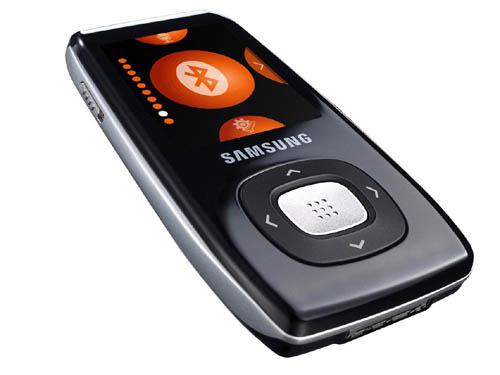 T9B has a 1.8-inch ultra-sharp LCD screen and five-way directional joypad for quick and easy control selections. It is a fully equipped multimedia centre with music and video playback capacities. Users can view pictures, read text files and even play flash-based games via T9B. It also doubles up as a voice recorder and FM radio. Samsung YP-T9B can be your traveling partner that can entertain you throughout your journey. It has an amazing battery that can last nearly 30 hours of playback music on a single charge.
Samsung YP-T9B also makes good use of its LCD screen to show off good pictures and video. It supports common file types such as WMV and AVI but it does not support MOV and MP4 files. Other than that, T9B can also be used as a text viewer which works well for reading TXT files.
To summarise, Samsung YP-T9B is small, lightweight, has a stylish design and comes with great sound quality. However, this phone is easily smudged and it doesn't support some files formats. It also does not have additional expansion slot for users.
Also read the review from Asia CNET.