Sanyo has introduced the world's first waterproof digital camcorder, the Sanyo Xacti E1 that can submerged at depths up to 5 feet for no more than one hour at a time to capture 6 megepixel photoshots and MPEG4 video. With its Qpixel H.264 chipset, the Sanyo's waterproof camcoder will be able to record for up to 10 hours at a resolution of 640×480 at 30 frames per second and stores the video on an 8GB (optional) SDHC/SD memory card. Besides, it can even capture photos at the same time when you're shooting video.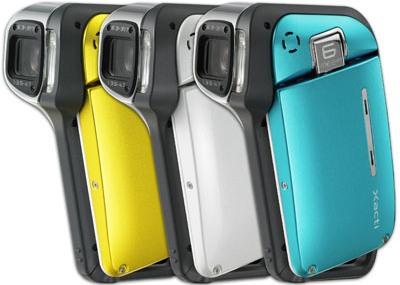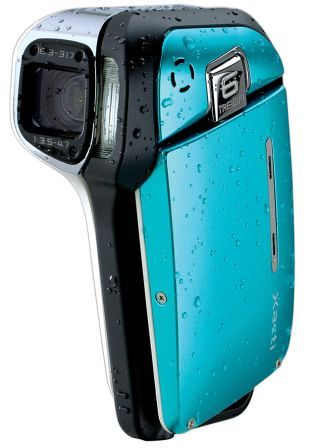 The Sanyo Xacti E1 features an 2.5-inch LCD screen display, 5x optical zoom lens, image stabilization and several low-light shooting modes that lets you film in environments as dark as 2 lux. "More than just the world's first waterproof camcorder, the Sanyo Xacti E1 is really four cameras in one," said John Lamb, senior marketing manager of Sanyo. "It's both a video and still camera above water and a video and still camera below water. Sanyo has created a stunning, exceptionally versatile camcorder that can be used virtually everywhere—including at the beach, in the pool and in rain or snow—while providing the high level of video and still image performance that today's consumers demand."
The Sanyo Xacti E1 waterproof camcoder will be available in blue, white and yellow colors for about $500 in coming mid-June. It seem perfect for those summer activities!