Sanyo has announced its new NVA-GS1609FT and NVA-GS1409DT in-dash multimedia GPS navigation which come with built-in 16GB and 8GB SSD for storage so that it can be more durable and faster than non-flash based storage. Both of them can play MP3, MWA, AAC files from SD cards. In addition, the NVA-GS1409DT can also record music to SD cards while the NVA-GS1609FT can read music from USB drive and supports iPod connectivity. Another interesting feature is the Eco Drive function that will instructs the driver on energy-saving driving techniques.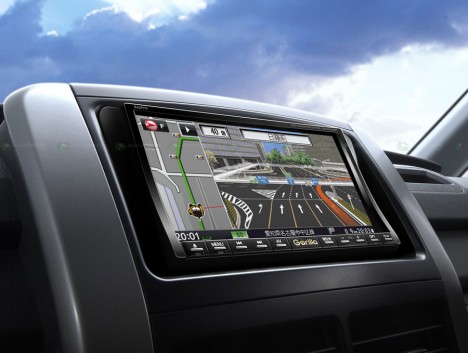 Features of Sanyo GPS navigators
7-inch QVGA LCD display with touchscreen
USB port
Improved GUI and 3D maps
1Seg TV tuner
DVD/CD drive and an FM tuner.
16GB, 8GB SSD
The new sanyo NVA-GS1609FT and NVA-GS1409DT multimedia GPS navigation will be available starting in mid-June but the price has yet to be announced.