By default, Firefox browser will save any downloaded files from the internet to the computer's desktop. Unlike IE and other browsers which can give you alternatives on where to save the file, Firefox will just download and chuck downloaded files irregardless its type, size, format and etc to desktop. Firefox expect users to go to desktop and tidy up or manage these files manually.

If you have been frustrated with Firefox's default setting and want Firefox to ask you where to save your files, some simple changes to the setting will do. Go to your Firefox browser and click "Tools" at the Menu bar. Choose "Options" and select "Main Tab". At the "Downloads" section, you just need to check "Always ask me where to save files" and click "OK".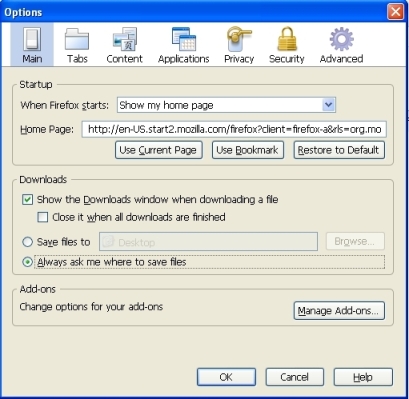 With this simple activation process, every time you want to download a file, you will be prompted with the familiar window to allow you to browse the directory location to save it.