One of the largest seller of mobile phone in the world, Sharp has launch its new mobile phone- AQUOS SHOT 933SH, which features a powerful 10 megapixels camera which supports up to ISO 12800 sensitivity. It will be capable of capturing outstanding image quality even when shooting in low-light environment. The 10 megapixel camera is assisted by auto-scene selection, auto focusing, face and scene detection functionality, and LED flash.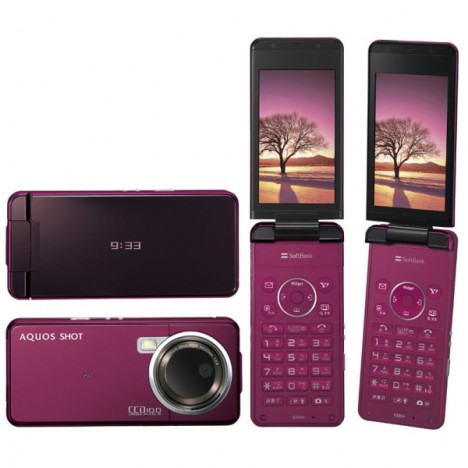 Key Features of AQUOS SHOT 933SH
3.3-inch touchscreen LCD display with VGA (854 x 480) resolution
0.8-inch OLED sub-display
10-megapixel CCD camera
MicroSDHC memory cards up to 16 GB
3G
Bluetooth connectivity
Global roaming service
GPS
Video recording up to 10MB capacity
Music playback
Work in cellular networks WCDMA, GSM and HSDPA supported
FeLica and built-in dictionary
The new AQUOS SHOT 933SH is available in several colors including Black, White, Ivory, Bordo and Blue. The phone will available only in Japan, but it's expected that hackers from other countries will get a hand on it by hacking its firmware. This new AQUOS SHOT 933SH currently available through leading retailers for about 47,520 Yen ($497).