The largest book retailer in Canada, Indigo Books & Music Inc. has announced that its new Shortcovers eBook service is now available for highly anticipated Palm Pre, which allows Palm Pre owners to read popular eBooks from major publishers including Random House, Harper Collins, Hachette, Simon & Schuster, Penguin and Harlequin on their beloved Palm Pre handsets.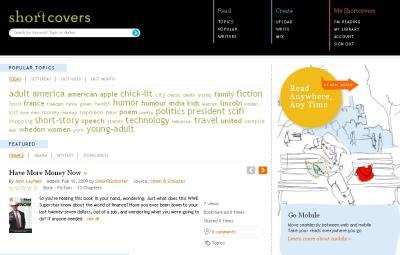 "We're excited to make Shortcovers available on Palm Pre. Pre's high resolution screen and innovative design make it a great eReading choice for consumers," said Michael Serbinis, President of Shortcovers. "We are committed to providing eBooks to consumers on the mobile device they already own."
"We developed Pre for people who want an intuitive phone that helps them stay connected to their entire life – not just work or play," said Pam Deziel, vice president, Developer Marketing, Palm, Inc. "eReaders are incredibly popular right now, and with Shortcovers, Pre provides a great reading experience for our customers."
According to the company, the Shortcovers eBook application is available for free on Palm Pre as part of the on-device beta App Catalog.