Microsoft Silverlight is a web application framework which provides similar functionality to Adobe Flash that has been integrated with multimedia, graphics, animations and interactivity into a single run environment. In effort to encourage more users in exploring the latest version of Silverlight 4 Beta, Microsoft is now giving away Silverlight 4 Training Course in a single executable (exe) file format for those who interested to learn the new features in Silverlight 4.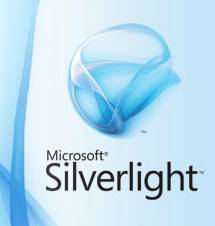 The contents of the Silverlight 4 Training Course includes hands-on-labs, a video, sample projects, documentation and a whitepaper that have been designed to help the users to learn about the new features in Silverlight 4. The course is being focused on three major areas including enabling business application development, empowering richer experiences and moving beyond the browser. Besides, it also covers some new highly anticipated features like printing, webcam and microphone support, custom right-click, rich text, HTML support and access to local files with trusted applications.
The Silverlight 4 Training Course is available as a free download without stepping through any registration via .