Even wonder how small a mobile phone design can be shrunk into? We have just come across an ultra small tiny form factor mobile phone available for commercial market. Named as PICO RX-80, it is claimed to be one of the smallest mobile phones that measures at only 10mm in thickness and about the size of normal credit card.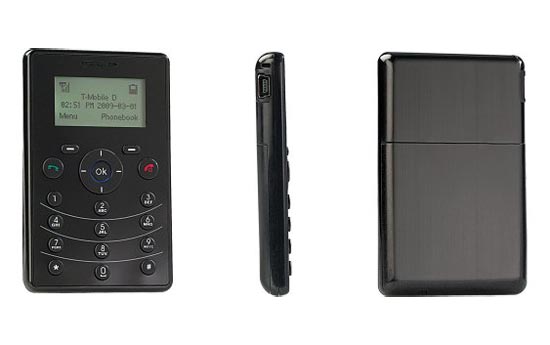 Although PICO RX-80 is only quite a basic mobile phone without lots of fancy feature sets, but it is more than sufficient for those end users that need to be stay connected with cellular networks with audio and text messaging functionality, besides some other features such as alarm, speed dialing, hidden identity keypad lock and etc. In terms of specifications, PICO RX-80 is compatible with both GSM900/1800 networks and featured with a low resolution 1.2-inch LCD. Besides, it has a 32MB internal memory and a long lasting Lithium Ion battery that can standby to up to 100 hours. Measured at an unbelievable small form factor of 50mm X 800mm X 10mm, it can be fitted well in pocket that makes it suitable to be carried around without burdening users while on the move.
The mobile device is already available in French and at a retail price of $18 Euro ($25), it is very affordable to be used as a primary or even a backup phone for emergency use.