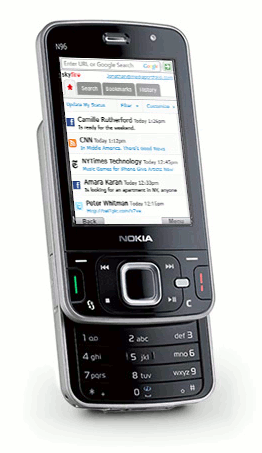 After its maiden appearance was made last September, the free mobile web browser for Windows Mobile 5 & 6 and Symbian S60 3rd Edition handsets, Skyfire, has finally released its official version 1.0. Similar to Opera Mini, Skyfire is a proxy-based browser. It examines and compresses all web content before loading to users' phones. Users will enjoy a PC-like surfing experience and save time and bandwidth. With Skyfire, users can enjoy the same multimedia effect like what they have with PC browsing. Skyfire also supports full multimedia inclusive of Flash 10, Silverlight 2, Ajax, Jaya Script, RealMedia, etc. This added advantage and more user friendly browsing approach compared to Opera Mini has successfully attracted more than one million users to install and use it since its launch.

Skyfire has made substantial improvement in its official Skyfire 1.0. This new version supports Flash 10, Silverlight 2 and RSS feeds. This mobile browser also has simplified page sharing and publishing on social sites such as Facebook and Twitter with just a single click away. Other improvements to this version include enhancement of page rendering and navigation speed.
Users who want to install Skyfire 1.0 can download it via the link here. Users need to uninstall previous builds (if any) before installing the latest version.