Skype Mouse is more than a standard mouse. Besides being a pointing device, this multifunctional mouse allows you to use it as a mini computer hi-fi speaker to play music and also helps you to make and receive calls!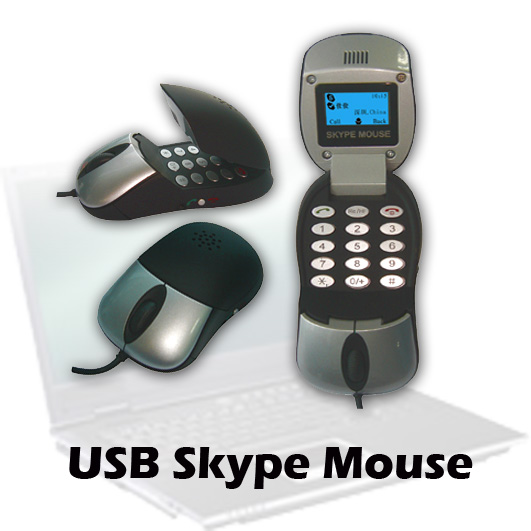 Manufactured by Aoneplus, this USB Skype Mouse is a combination of 800dpi optical USB mouse and VoIP phone. This mouse looks like any standard mouse, but once you flip its back, you can see a 128 x 64 pixel display LCD screen, a fully functional keypad and earpiece. This device will automatically detect mouse and phone modes. It is seamlessly integrated with VoIP programs like Skype, VoipButser, VoipStunt, VoIPCheap, VoipDiscount, SparVoip, Internetcalls, poivY, WebCallDirect, VoipCheapCom, FreeCall and NetAppel.
Weighing a mere 100g, USB Skype Mouse also has a speakerphone function, various ring tones, and an acoustically isolated earpiece, and a microphone that is claimed to eliminate echoes. This mouse is priced around US$40 and comes with a driver CD and a handsfree earphone.