If you are a Skype users and having difficulty to track back those calls, file transfers and chats history that you have made throughout a specific period of time, this simple utility may able to help you. Named as SkypeLogView, it reads all the log files provided by the famous VOIP application and then display them out for better visibility.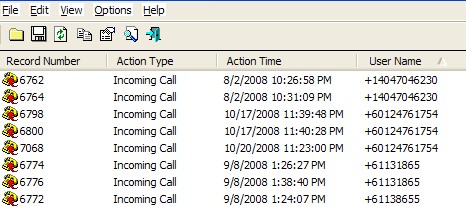 No installation required, just download then execute the software utility and it will display all the activities instantly. There are some useful details such as Action type, time, display name, calls duration and even the Chat message that will be displayed so that users can view them easily. Besides, users can sort them out either by calls (incoming/outgoing), files transfer (sending/receiving) or chat messages with simple clicks and good thing is, all the tracking can be compiled and exported to HTML format depending on users' needs.
One thing to note here, users needs to close the Skype application before executing the SkypeLogView or else an error with 'Failed to read one or more log files' will be prompted since it is being locked by the VOIP freeware. If you think this is helpful, just download it here at no charge.