The web-based presentation software, SlideRocket, has outgrown its beta tag and introduced new commercial packages for users (starting from free to $20 per month) with impressive features thrown in. SlideRocket, an arch rival of PowerPoint has revolutionized the traditional approach to presentations. It not only helps you to produce visually attractive and effective slideshows, it also enables you to manage and share them efficiently. Through access to the internet, SlideRocket gathers all your resources in one place so that you have everything you need for a superb presentation at your finger tips.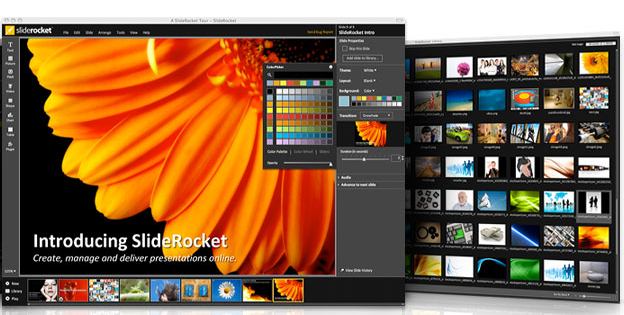 The software-cum-service application enables users to access their presentation online and offline in any location via their internet browser. Some of the latest features available in its paid package offer a handful of tools to make the slideshows more appealing compared to effects by other presentation makers. For instance, users can do remote presentation by showing the same slideshow simultaneously with different computers in conference mode. To make a fancy slideshow, SlideRocket also allows its users to source and purchase relevant and useful assets, e.g. stock photos, graphics background, printing/delivery, etc from various sources via its "iTunes For Presentations" function. Other amazing features available include presentation analytics, professional authoring tools, intelligent management of rich media assets, and more.
If nothing else, SlideRocket presents an alternative presentation building tool for users at competitive prices.