Olympus recently launched the smallest, slimmest and lightest DSLR camera in the market, the E-410.Weigthing only 375g, Olympus E-410 uses 10-megapixel sensors and Olympus's new TruePic III image processor to produce great and quality images.

E-410 is targeting consumers who plan to upgrade their compact cameras DSLR cameras. With the improved Advance Live View Function, Olympus E-410 provides freedom for users to capture pictures using the LCD monitor instead of the optical viewfinder. The Advance Live View Function also allows users to test white balance, focusing and exposure compensation on the LCD screen before shooting. The E-410 also equipped with Supersonic Wave Filter technology which can allow the camera to remove dust from the image sensor by itself every time the power is on.
The compact size of the Olympus E410 allows you to bring it travel around – small, light and with all basic function to captures some good pictures.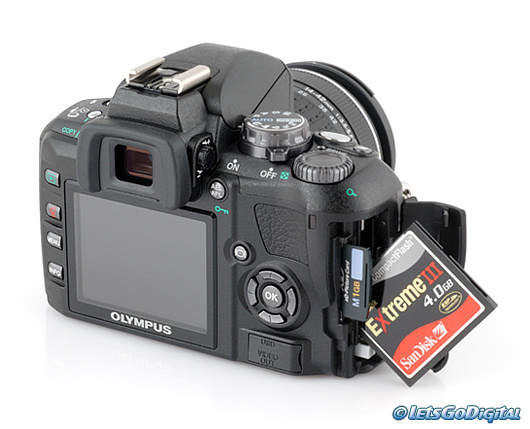 Commercial for Olympus E-410 in Japan