Nowadays GPS (Global Positioning System) is already becomes one of the most demanding features especially in mid and high end smart mobile phone products in consumer market. Obviously, the usage is quite beneficial since it is able to pinpoint your current location and help you navigate to your destination accurately without any miss. Just recently, Silverphone, a UK based mobile distributor tries a slightly different approach by offering its latest GPS mobile devices to consumers with advanced security and emergency features.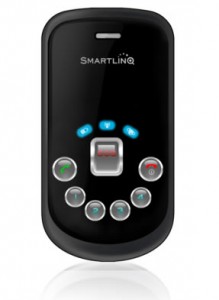 Named as SmartlinQ, it is an easy-to-operate GPS mobile device that is ideal for those non-tech savvy users but still would like to enjoy the benefits of GPS tracking capability. Unlike normal GPS smartphones, SmartlinQ is enhanced with an emergency service plan, known as Careline Support package that assists the subscribers whenever they encounter any emergency condition. By a simple SOS button press on the mobile device, it will be connected for operator assistance immediately. Besides ability to locate your current location, the careline operator will able to access your medical history and other emergency contact information with a SMS sending to the designated recipients automatically to inform them on the exact location for further rescue effort. Some of the specifications include 4 safety zones, speed alerts, quad band GSM support, covert hearing, mobile route as well as Man down feature that detects if the person is down with its built in fall/motion sensor.
The SmartlinQ device is already available now and consumers can get it at £149.99 with a monthly Careline support subscription charge of £21.99 per month.