If you are getting a new computer to run Windows Vista and looking for solutions to move your files and customize settings from the old to the new, perhaps you can look at Belkin's Easy Transfer Cable for Window Vista. Belkin has come out with a solution to transfer files easily from your PC that is running old Window XP to your shiny new Vista box.

The Easy Transfer Cable is a special two-headed USB cable with a soap-on-a-rope bulge in the middle housing the essential parts. The offer package by Belkin comes with a CD that contains Window Easy Transfer software for your Window XP. You don't need additional CD or software for Window Vista as it is included as standard. This method is one of the easiest and fastest for transferring data especially for those without a network.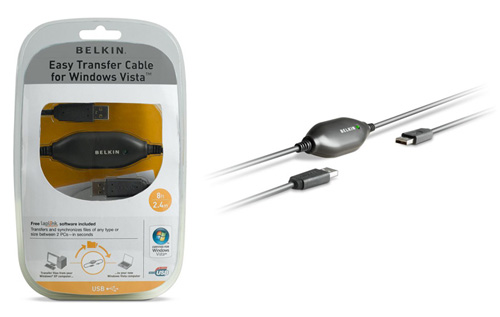 Before installing the application to your XP machine, users should check whether the PC is up to date as the Easy Transfer application will only work on machines running Service Pack 2. Once this is done, go to your new PC and start up the Windows Easy Transfer application. It is under directories: Program/Accessories/System Tools. You will thence follow the transfer wizard as shown to you below. Bear in mind: close all programs or any programs that are prompted out while you are doing the transferring.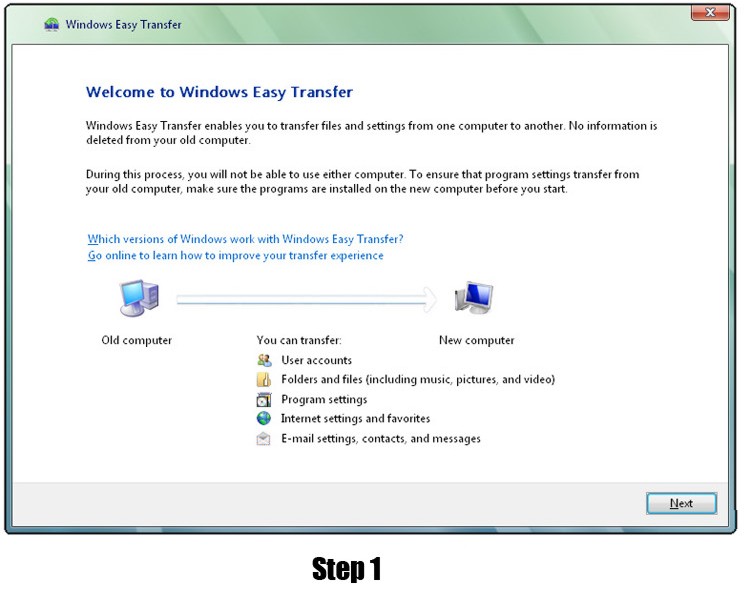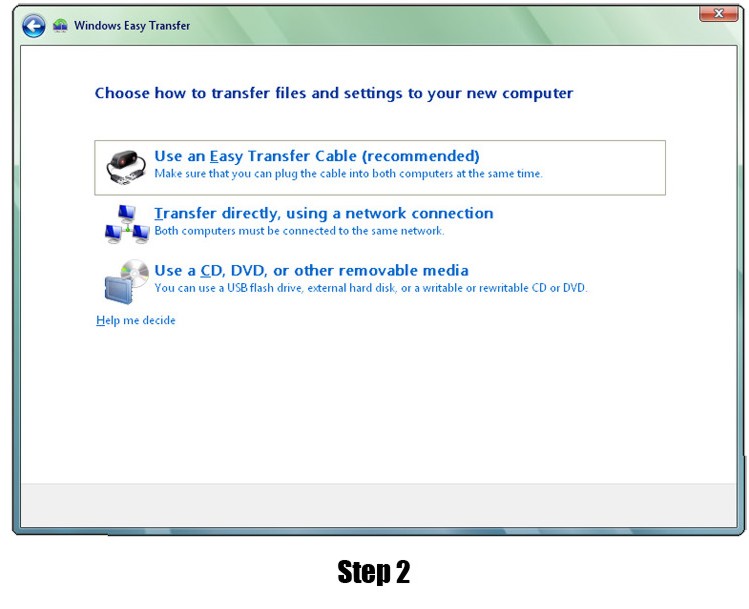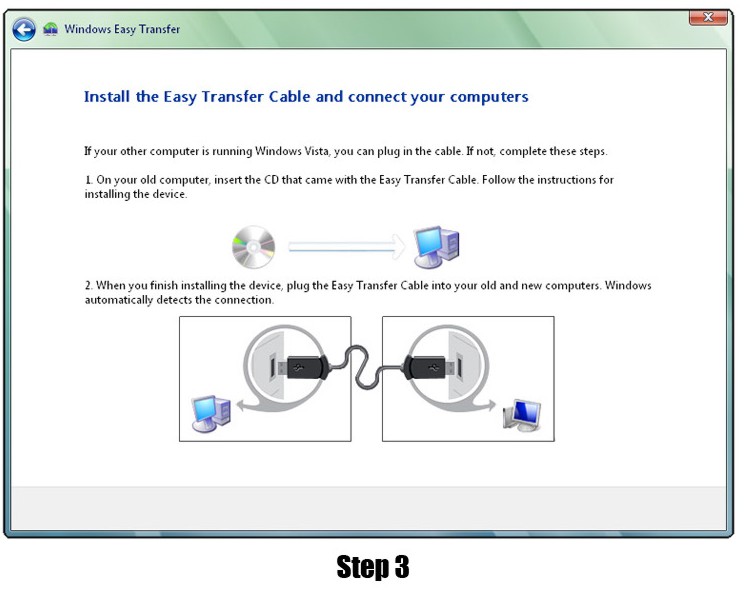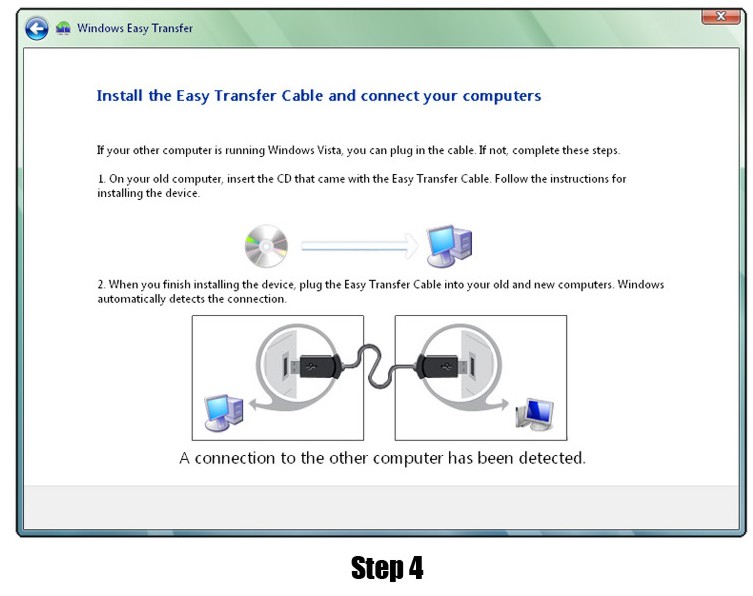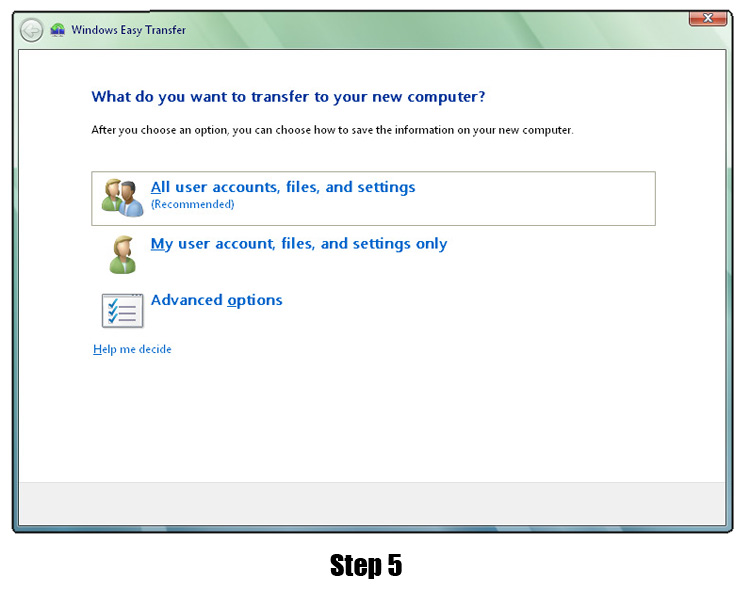 This transfer method via Easy Transfer Cable only allows you to copy your personals folders, email, your customized settings, program settings and user accounts. It doesn't allow you to transfer programs. Hence, you need to reinstall the application software into your new PC before doing the transferring. The transferring process is quite fast. For instance, copying a 1GB file just takes approximately 4 minutes.