Sony recently confirmed the engagement with Hon Hai Precision Industry, or better known as Foxconn to start the new manufacturing for its PlayStation 3 Consoles. This has enabled a new sub contractor manufacturer for Sony in parallel with the effort to reduce cost of its PS3 consoles in order to compete in high end gaming segment. Currently, Sony relies only on ASUSTek as the sole manufacturer of its PS3 consoles.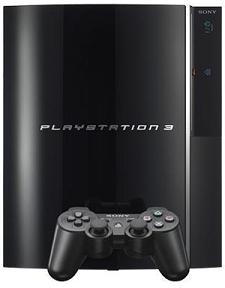 Foxconn is a famous Taiwanese sub contractor but has most of its manufacturing plants located in China. This is the right move for Sony to add in another manufacturer so that a better pricing negotiation and mass production support can be achieved. The will help to reduce its total manufacturing cost subsequently competing better with Microsoft's Xbox 360 and Nintendo's Wii while still maintaining good profit margin. Interestingly, Foxconn is also running the mass production for Microsoft as well as Nintendo's consoles.
Although some may wonder how much will it cost for Sony to switch its manufacturing lines to the new site, but it is a definite long term gain in view of hectic competition and price slashing war from Microsoft and Nintendo.