Good news for James Bond fans! Sony Ericsson will debut a new limited edition Titanium silver C902 Cyber-shot phone as used by James Bond 007 (actor: Daniel Craig) in upcoming Bond film – Quantum Of Solace, which scheduled to be available worldwide November 2008.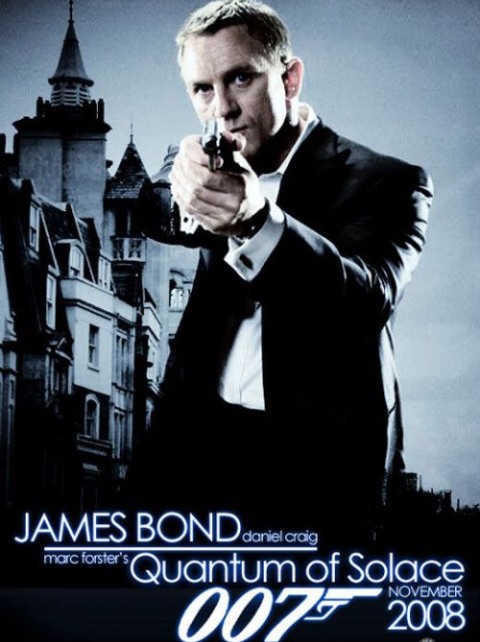 According to the release, "Daniel Craig reprises his role as Ian Fleming's James Bond 007 in QUANTUM OF SOLACE, the Metro-Goldwyn-Mayer Pictures/Columbia Pictures release of EON Productions' 22nd adventure in the longest-running film franchise in motion picture history. The film is directed by Marc Forster. The screenplay is by Neal Purvis & Robert Wade and Paul Haggis. Michael G. Wilson and Barbara Broccoli produce."
"We are excited to announce the continuation of our relationship with the James Bond films and unveil James Bond's new phone for this year – the limited edition version of our C902 Cyber-shot phone," said Lennard Hoornik, Corporate Vice President and Global Head of Marketing, Sony Ericsson. "With the rich array of content both on the phone and preloaded on a memory card bundled with the C902 Titanium silver limited edition, fans of the secret agent will only get more James Bond with Sony Ericsson."
Highlights Of Sony Ericsson C902 Cyber-shot:
Launched worldwide in July 2008
Slim Cyber-shot phone with unique slide-out lens cover. Camera-ready in an instant
5 megapixel camera with Face detection and Auto focus. Always capture the best shot possible
Illuminated camera touch keys. Intuitive guidance around the camera settings
160MB built-in memory – the equivalent of storage for up to 100 full resolution photos – plus the possibility to add even more memory with the Memory Stick Micro (M2) that can be bundled with the phone depending on the market
The phone incorporates the latest in lighting technology – Photo flash – giving better quality pictures even in low-light conditions
Light solution added to the established BestPic feature –take 9 photos in quick succession, choose the best and delete the rest
The cool Sony Ericsson Titanium silver C902 Cyber-shot mobile phone that comes with interactive 007 content and spy-style game is expected to be available in Q4 2008 for a limited period, but no words on its price yet.