The well-known manufacturer of mobile devices, Sony Ericsson has announced its new XPERIA X1 Windows mobile device, which is a stand-out, arc slider phone designed to address the growing need for a premium, converged mobile experience, combining a 3-inch clear wide VGA (800×480 pixel) touchscreen display and a full QWERTY keyboard within a quality metal-finish body.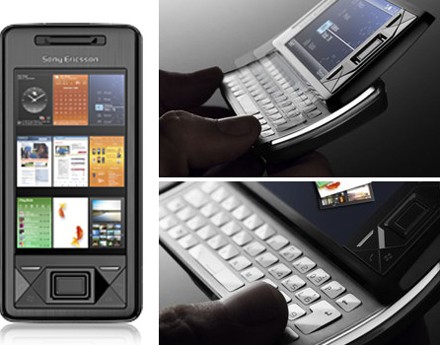 "XPERIA™ represents the first brand that is truly borne from within Sony Ericsson. It represents our vision for a premium, energised communication experience," said Dee Dutta, Head of Marketing, Sony Ericsson. "This launch, and the announcement of the X1, further strengthens the overall Sony Ericsson brand and places us at the forefront of mobile convergence."
"Our vision for the XPERIA™ X1 is to deliver a seamless blend of mobile Web communication and multimedia entertainment within a distinctive design," said Rikko Sakaguchi, Head of Portfolio and Propositions, Sony Ericsson. "XPERIA™ is our promise to think foremost of user experience and to deliver the premium experience – anytime, anywhere, anything, with anyone."
The new Sony Ericsson XPERIA X1 which measures 110 x 53 x 16.7 mm and weights 145 grams will be available in selected markets from the second half of 2008.
Watch a demo video of new Sony Ericsson XPERIA X1 below.