As an effort to promote green environment, Sony Ericsson has just unveiled a GreenHeart model fitted well under eco-friendly mobile phone product. Named as C901, it consists of 50 percent of recycled plastic material and will be packed with 5 star high energy efficient charger without printed manual in smaller packaging box.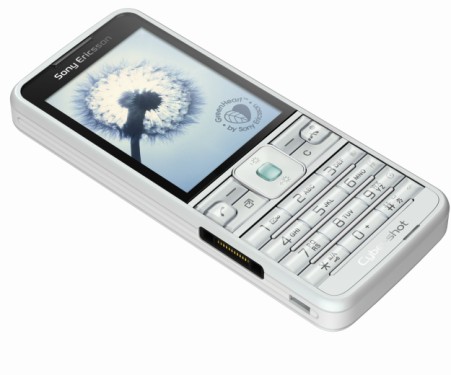 While it seems to be limited by regulation to be qualified as an environment friendly mobile device, C901 doesn't limited by its functionality. The HSPA capable mobile device is enhanced with a five megapixel camera module plus a Xenon flash on top of basic phone features such as Bluetooth, SMS, Video recording and other multimedia capabilities that make it a good candidate for wide acceptance. Surprisingly, it is claimed to be able to last for 9.5 hours talk time and 18 days stand by time without the need for recharging.
To make it a full eco-friendly mobile device, the C901 GreenHeart mobile phone will be shipped together with a fully recyclable MH300 headset and an energy efficient charger with less than 30 mW current drawn when in idle mode. Don't expect to have hard copy manual, it will include a phone HTML-based user guide which helps to save printed materials. No pricing availability yet, the C901 GreenHeart will be released by mid of this year in selected regions first.