In order to encourage the developers to create content for the new XPERIA X2, Sony Ericsson has launched the Panel SDK. The Panel SDK has been included a Panelizer which turns existing Flash, Java and Windows Mobile application into Panels for the XPERIA X2 and a native software development kit for the developers to create panels in Windows Mobile 6.5 platform.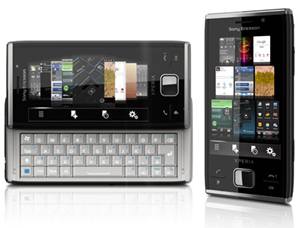 By using the Panelizer, the developers can simply turn their existing content by just a couple of clicks into the unique Sony Ericsson Panel experience without additional cost. Besides supporting Panels and native applications, the XPERIA X2 is also equipped with a Java Runtime that makes Java/Capuchin applications run as well integrated as native applications.
"Putting developers' applications directly in front of consumers is a crucial focus for us," says Christopher David, Head of Developer and Partner Engagement at Sony Ericsson. "We created the Panel SDK to streamline the development process, minimising the time it takes to get applications directly to the consumer and providing developers with additional revenue opportunities."
Furthermore, the developers can submit their Panels to Sony Ericsson's market place which known as PlayNow arena. The PlayNow arena is available in 18 countries and offers 70 percent net revenue share.