As part of the commitment to the GreenHeart project, Sony Ericsson has unveiled an affordable 3G phone, named as Naite. The candy bar phone has been designed for basic e-mail, text messaging and video calls. Along with a 2-megapixel camera, Naite is also supporting photo uploading and comes complete with Sony Ericsson's advanced media player features.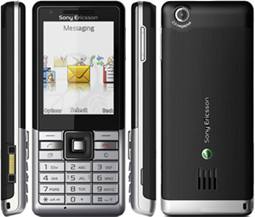 Additionally, it is web enabled, supports hands-free Bluetooth headset, preloaded with an Ecomate application that helps users make greener choices and a Carbon Footprint calculator to see how much CO2 is being used each day.
The objective of GreenHeart project is to eliminate the usage of hazardous chemical in production, minimize the paper usage and emphasis on smaller packaging. GreenHeart products will also include digital user guide thus eliminating the need for printed user instruction manual.
Sony Naite is expected to be available in Q3 of 2009 and is targeted to Latin America, Asia and Europe markets.