Do you want a phone that can substitute an iPod? Try this out, Sony Ericsson W950i. W950i is one of the prominent and eye-catching phones released by Sony Ericsson recently. Sony Ericsson W950i is a smartphone and also the first device equipped with 4GB of flash memory. It has Walkman capabilities and its sound quality is much better than many walkman series phones. The phone comes with superb audio quality and supports a wide range of formats. It has built-in FM radio and equipped with features like graphic equalizer, Mega Bass, playlist management and support for USB drag-and-drop for easy transfer of songs from PC to phone.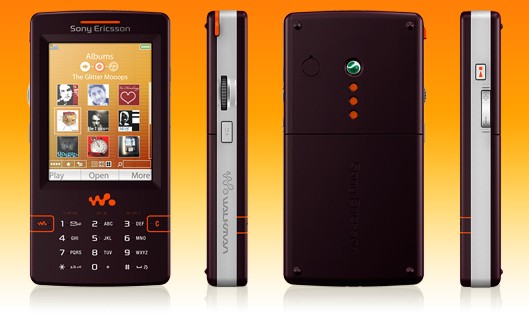 Unlike other smartphones which are quite bulky, the Sony Ericsson W950i looks rather stylish and elegant with its monoblock body. It is 112g in weight and 54 x 106 x 15mm in dimension. It looks a bit like M600. It has a wider screen and is easy for user to use through its touchscreen. The superb 2.6in touchscreen is very convenient and suitable for browsing websites and watching movies. It also has a jog dial that can be used to scroll through contact lists and other options.
Sony Ericsson W950i comes with sufficient memory, 4GB, for you to store up to 4,000 songs without adding an external card. This phone runs on Symbian OS 9.1 and has a similar user interface to the P-Series phones from Sony Ericsson. The major difference is that the W950i has a "walkman" icon in place of the "Calendar" icon in the main menu.
W950i is a brilliant product. Having said that, there are disadvantages on this phone that affect its popularity. W950i is a bit expensive and there are no WiFi and Camera available.
Let's see some video clips on this Walkman Phone.
Sony Ericsson W950i Promotional Video

Demo Video on Sony Ericsson W950i