The well-known Swedish-Japanese maker of mobile phones, Sony Ericsson has announced the availability of its new Sony Ericsson Yari slider phone with Gesture Gaming technology (nothing to hold ; nothing to twist – except your body), which provides users an unique gaming experience no matter where they are, featuring 5 megapixel camera, 2.4″ QVGA screen, built-in A-GPS receiver, Access NetFront Web browser and microSD memory expansion slot.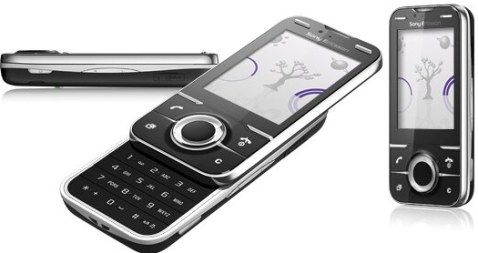 "Yari is the industry's first mobile phone with gesture gaming outside of the Japanese market," said Catherine Cherry, Market Business Manager of Sony Ericsson. "It's time to move like you've never moved on a mobile phone before! With Gesture gaming you move your body to play instead of pressing buttons on the phone, giving you a fun experience that even helps you keep fit. If you've exhausted yourself with the games there are loads of other multimedia features to enjoy. Snap your friends with the five megapixel camera or chill out to your favourite tunes with the state-of-the art music player."
Main Features Of Sony Ericsson Yari:
5 megapixel camera with auto focus, Face detection, Smile detection and Geo tagging capabilities
2.4-inch QVGA (240 x 320 pixels resolution) TFT screen display
Gesture and motion gaming for action on and off the screen thanks to built-in accelerometer
New Gaming Carousel allows users to access to your games from the desktop and to browse downloadable content on PlayNow arena
State-of-the art music player and stereo speakers for easy listening
Music call – one button press to share your favorite tracks while you talk
Send your location by SMS
Comes bundled with small & portable EC500 phone stand
The new Sony Ericsson Yari mobile phone which measures 100 x 48 x 15.7 mm and weights at 115 grams is scheduled to hit selected markets in Achromatic Black and Cranberry White colors from early Q4 2009, but no words on its price yet.