Nowadays technology convergence is a trend and if you wonder what gaming manufacturers can come out with, the recently announced Sony Bravia TV with built in PS2 console could be one of the great examples.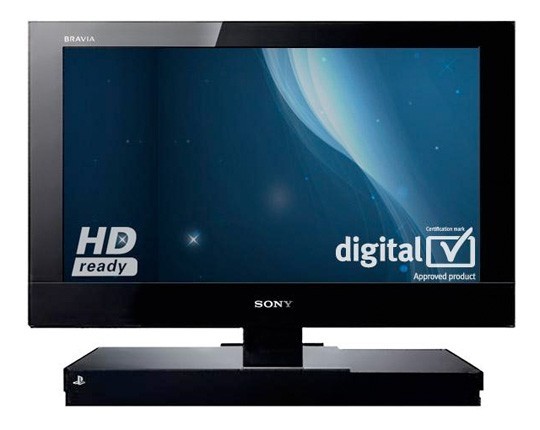 Dubbed as Sony KDL-22PX300, the model is a 22-inch HD (High Definition) capable display powered by its famous BRAVIA Engine 3 that can display a sharp and vivid picture with the help of 3D comb filter and MPEG noise reduction technology. While it seems to be relatively small that can't really compete without additional feature set, the Japanese giant gaming console maker has managed to add more values by integrated a PS2 gaming console into it. Besides, the TV is enhanced with rich connectivity options such as SCART, 4 HDMI ports, optical digital outputs, BRAVIA Internet video onboard, 2 Ethernet, 3 USB ports and many more that makes it suitable to serve other purposes other than gaming.
Currently, the hybrid digital TV and PS2 gaming console model is available in UK market and at a price tag £200 (equivalent to USD312), it is quite a great deal especially for those that are tight of room spacing but still would like to enjoy gaming on HD digital TV.