If you are one of the Sony VAIO owners, then you may be interested on this piece of news. Just recently, the Japanese giant electronics maker has announced a voluntarily massive recall for its famous VAIO laptops due to potential burn hazard.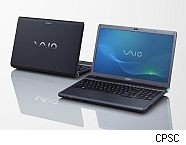 The affected units are estimated to be around 535,000 units involving VPCF11 and VPCCW2 series laptops with most of them located in US (around 259,000 units), followed by 120,000 in South East Asia, 103,000 in Europe and 52,000 in its local Japan market. While no injury incident has been reported yet, there are already around 30 complaints being received with related to this issue. The symptom is obvious, whereby consumers may experience burning hand when touching on its keyboard or casing when the system is running. Worst case is, its sleek and stylish casing can even be deformed due to excessive heat.
The root cause is pointed to its BIOS that doesn't able to effectively control internal power management system and as an immediate workaround, users are advised to download and install the firmware update from sony.com based on the series models and operating systems. If you are unsure how to check your model numbers of your laptop, refer here and for further questions, consumers can call Sony technical support hotline at (866) 496-7669 for any assistance.