Technology convergence of having digital camera function integrated into mobile phone unit has becomes one of the must-have feature in mobile consumer world. While its maximum resolution is still stuck at less than 8MP (Mega-pixels), Sony, the famous Japanese consumer electronics maker has just announced the availability of its new series of ultra small form factor high resolution camera module targeted for mobile market. The module, named as IMX060PQ is featured 1/2.5 CMOS sensor with 12.25 effective mega-pixels and currently the world's highest resolution CMOS image sensor in this industry.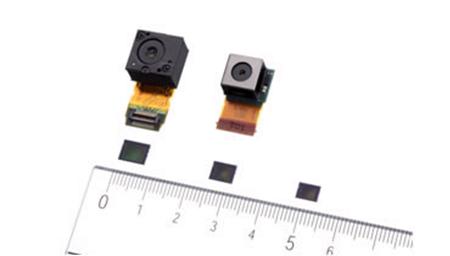 This is definitely good news especially for those that intend to replace digital camera with mobile phone completely. IMX060PQ is just measured around 7.5mm which is quite tiny and will not contribute to the existing mobile phone body in overall. Obviously, nobody is willing to have a bulky phone as a trade off for higher resolution camera module. Besides, Sony also announced additional IUO60F and IUO46F, both with 1/3.2 CMOS image sensor with resolution of 8.11 and 5.15 Mega-pixels respectively for wider manufacturers selection.
These modules are expected to be integrated into its new mobile series and will be available to commercial market by first quarter of 2009. While we are hoping to see a compelling performance as compared to digital camera but one thing for sure is the mobile phone's internal or external storage needs to be increased in order to cater for such a high resolution images.