You might want to have a better idea how your dream house perfectly fit the needs and lifestyle of you and your family. To visualise the use of space better and to share it with others, it is always good to sketch it using a computer software. Roomle is a free and user-friendly online space planning tool that allows users to design and furnish their office or living space. Once the design is done, they can share the masterpiece with others in both 2D and 3D visualization formats.

Roomle is pretty easy to use. It offers a handful of designing tools for users to quick create a layout for their house, room, flat, office, etc. Users can add furniture and decoration items such as potted plants, rugs, etc to their layout. The space planning tool allows users to resize, adjust, and scale their layout easily. They can thence present it in intiutive 3-dimension visualization view for better illustration.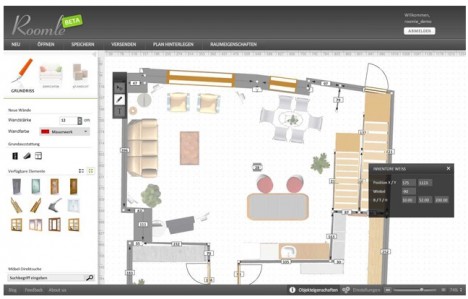 Roomle does not require users to sign up for them to use and try the space planning tool. However, if users intend to save their work, they can create an account with Roomle and store their inspirations in their account. They can thence export their design as an image file to share with others.