Splash is an fast-paced and challenging action game, which was developed by the creators of Super Collapse! II and Aloha Solitaire. In Splash game, colored balls are rolling towards the pond where they aren't wanted, while player shoots streams of water at the dropping colored balls to push them to the top of the screen and keep the pond clear.

Splash features fantastic graphics, adorable characters, and original and addictive power-ups, making Splash a blast of watery fun. It's also have unlimited play, three difficulty levels and most importantly easy to learn and play.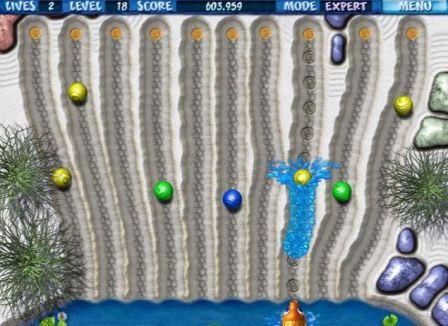 Splash mostly costs just a few bucks to purchase, but nothing beats free. But people who wants to download and play Splash for free, RealArcade is giving free full version license of Splash to anyone and everyone who requests it.
To download the full version Splash game for free, visit the following URL:
http://www.realarcade.com/partner/promoFull?gameid=splash
Once there, click on Get Full Version – FREE red button, then login or create a new RealArcade account to complete the order checkout process.