Managing and handling digital images can be stressful and unpleasant without a suitable tool. FastStone Image Viewer is a free image browser, converter and editor you could probably try if you are looking for an image management tool to handle your memorable digital images. Available free for home users, FastStone Image Viewer features all the basic and necessary functions to handle your stored graphical images. FastStone's image viewing and browsing functions are faster and more stable compared to Windows Picture Viewer. It gives maximum flexibility to users by providing a direct view of the directory structure available on a hard disk. With this facility, users can organize their pictures in a more convenient approach.

FastStone Image Viewer allows basic editing features such as red-eye removal, rotating, resizing, cropping, color adjustments, converting and adding texts. Other features include a high quality magnifier and a musical slideshow with 150+ transitional effects, as well as lossless JPEG transitions, drop shadow effects, image annotation, scanner support, histogram and much more. FastStone Image Viewer supports all major graphic formats (BMP, JPEG, JPEG 2000, animated GIF, PNG, PCX, TIFF, WMF, ICO and TGA) and popular digital camera RAW formats (CRW, CR2, NEF, PEF, RAF, MRW, ORF, SRF and DNG).
FastStone Image Viewer's latest release FastStone Image Viewer 3.6 Final can be downloaded via the direct link here. Some changes have been made in this version:
• Now it runs on both 32-bit and 64-bit Windows
• It plays video files (avi, wmv, mpg) in slide shows
• It is possible to show EXIF / Histogram information and work on the thumbnails at the same time. Just press I key to turn the Image Properties window on/off
• The "Batch-Convert" (under Tools menu) has been improved:
o Allowed Sorting Files in the Input List
o Added "Expand Mode" option to the Canvas tab of the "Advanced Options" window
o It is now possible to "drag and drop" files from Windows Explorer to the Input List
• The "Draw Board" (under Edit menu) has been improved. Now annotation objects (texts, lines, boxes etc.) can be edited by re-opening the Draw Board (press D key)
• Added "Animated GIF" as an output option in Multi-Page File Builder
• Added "Multi-Page File Splitter" (under Create menu), which is used to split a multi-page file into single files
• Added "Panorama Image Builder" (under Create menu), which is used to put multiple images side by side horizontally or vertically
• Improved the Print dialog
• Fixed some bugs
FastStone Image Viewer might be small in size, approximately 4.06MB, but it gives you all the necessary functions to manage your images. This innovative image application also furnishes you with EXIF Metadata such as ISO Speed rating, exposure time, Max aperture, flash, focal length, exposure bias, etc. With this informative details, you can improve your photography skills as well.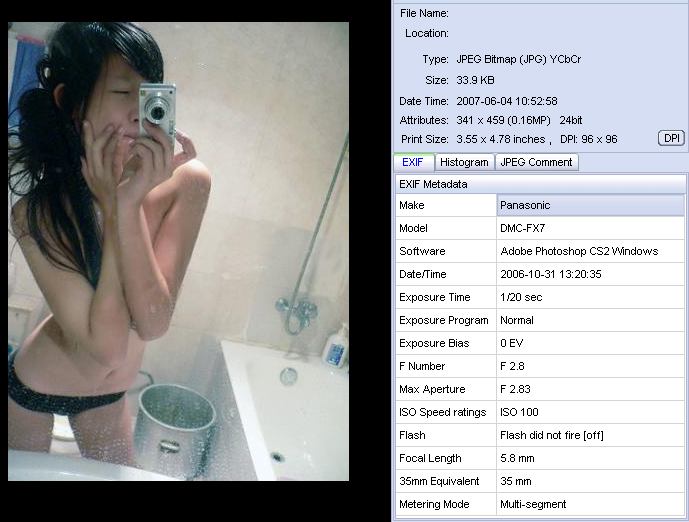 FastStone Image Viewer feeds users with EXIF Metadata