Norton team has announced an exciting beta offering called Norton Safe Web. Norton Safe Web is a Web Site rating service that let user easily differentiates what sites are legit and which sites are malicious. It will also be a proactive service, warning users before they open a malicious site that could compromise their system.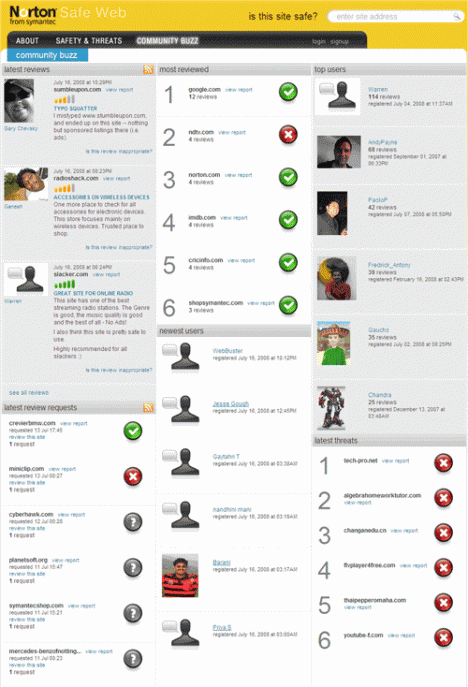 Norton Safe Web is currently in beta and not only for Norton users. Norton also has created a free online community site at where anyone can look up a site's safety rating or submit Website reviews and provide feedback. 
In addition to the free community site, the Norton Safe Web beta is also available for users. It will also appear as a built-in feature in Norton 360 version 3, which is expected in the first quarter of 2009.
With the Norton Safe Web the user will know what's safe and what isn't even they are shopping, watching video, and downloading music, reading news or surfing through the internet. Beside that, Norton Safe Web is designed to complement the security protection of products like Norton 360 and Norton Internet Security and is planned to be included in future releases.