It could be a challenge for users who are using different browsers in various computers to synchronize or merge their favorites or bookmarks together. The popular Firefox sync tool, Foxmarks, now offer you a simpler way to keep your bookmarks in sync across various computers.

Foxmarks is a powerful Firefox extension which allows Firefox users to synchronize and back up their bookmarks and passwords across multiple computers online. Initially, this app only supports Firefox browser. However, this interesting app has extended the sync features to Internet Explorer and Safari as well. Users, for instance, who use Internet Explorer at home and Firefox at work or school can sync their favorites or bookmarks between the two computers and two different browsers with Foxmarks.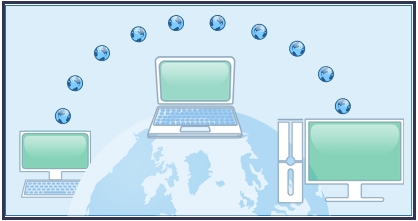 To enjoy this useful feature, users can download the Foxmarks extension for IE and Safari via the link here and install it. The installation process is pretty simple and fast. Users need to register with Foxmarks to create a user account if they haven't done so. Once the account is created, users can start uploading their favorites/bookmarks to Foxmarks for synchronization.
With Foxmarks, it helps users substantially to keep their bookmarks up to date. At this point of time, the IE and Safari versions of Foxmarks is unable to do password synchronization. This useful feature for Firefox users will soon be added to support IE and Safari browsers as well.