Samsung Mobile and T-Mobile USA have officially introduced the new T-Mobile Sidekick 4G by Samsung Android-based smartphone, which able to deliver lightning-fast download speeds of up to 21 Mbps by taking advantage of nations's largest 4G HSPA + network, featuring Sidekick Group Text and Cloud Text for a redefined messaging experience, based on Google Android 2.2 (Froyo) operating system.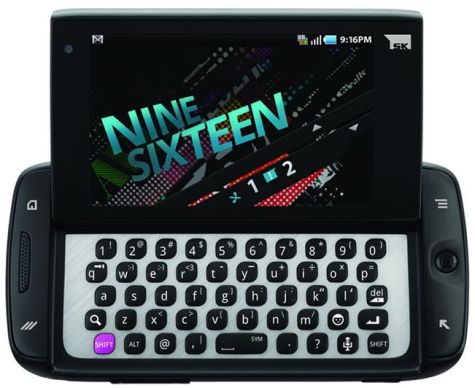 "We are proud that T-Mobile selected Samsung to help create the next-generation Sidekick and carry the iconic Sidekick brand and device to the next level," commented Dale Sohn, president for Samsung Mobile. "Samsung redesigned the new Sidekick 4G with our best-in-class hardware, combined with T-Mobile's 4G network speeds, the Android operating system, and unique messaging and entertainment features, to make this a perfect match for both loyal Sidekick fans and new Sidekick owners."
Key features of (Samsung) T-Mobile Sidekick 4G:
Powerful 1GHz Cortex A8 Hummingbird processor
Large 3.5-inch swiveling AMOLED touch screen
Sliding 5-row full QWERTY keyboard with a sturdy pop-tilt hinge
Pre-loaded with Facebook and Twitter social networking apps
3MP camera, plus VGA front-facing camera that works with pre-loaded T-Mobile Video Chat powered by Qik
Sidekick Group Text to create, name, manage and join in reply-all group conversations
Cloud Text to text friends or groups from your notebook or PC
T-Mobile's DriveSmart helps avoid distracted driving
The new T-Mobile Sidekick 4G that offered in matte black and pearl magenta colors is slated to be available late-Spring 2011, but no words on its exact availability and pricing yet.