One of the world's market leader in mobile communications, T-Mobile USA has announced the new Samsung Comeback (SGH-t559) and Samsung Gravity 2 (SGH-t469) text-friendly messaging phones, which powered by T-Mobile high-speed 3G network, combining full QWERTY keyboards, T9 predictive text, MP3 player, microSDHC card slot (up to 16GB) and even auto word completion aimed for multiple messaging options, multimedia capabilities, and providing users a rich Web experience thanks to T-Mobile's web2go service.



"Our customers send and receive a lot of text messages, therefore it's important that we offer phones that compliment the way our customers communicate," commented Wendy Piñero-DePencier, vice president, brand and calendar marketing, T-Mobile USA. "We're excited to be working with Samsung on these two new messaging phones, the Samsung Comeback and Samsung Gravity 2."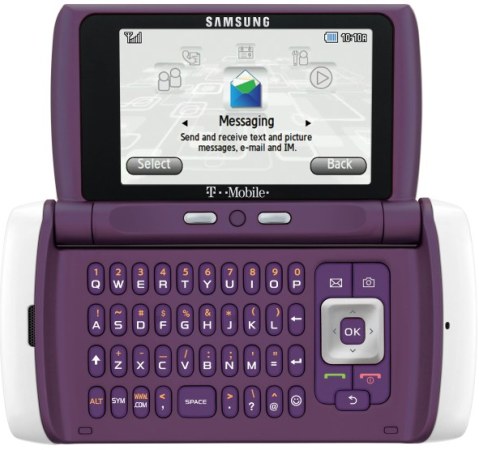 Samsung Comeback which arrives in pearl white plum or frost silver cherry color features 2-megapixel camera, dual color display and an unique side-flip that reveals a full QWERTY keyboard.
"Samsung's new messaging phones are fun and easy to use to match the needs of our customers," said Paul Golden, Chief Marketing Officer of Samsung Mobile. "The Comeback, Gravity 2 and t349 offer the best in messaging, fun color options and access to customers' favorite multimedia features."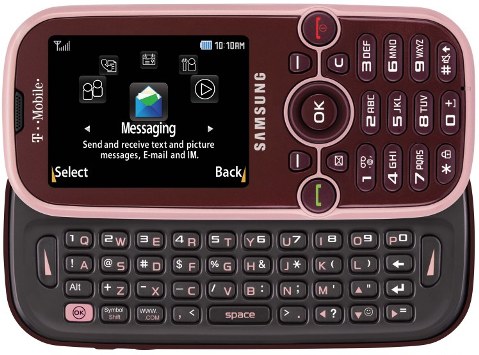 In addition, Samsung Gravity 2 that available in berry mauve and metallic pumpkin colors features 2MP camera and a horizontal, slide-out QWERTY keyboard.
The new Samsung Comeback is now available exclusively through T-Mobile for approximately $130, after a 2-year service contract, while the Samsung Gravity 2 is expected to hit T-Mobile stores in coming August, but no words on its price yet.