Tectoy has come up with a new gaming console that is based on 3G network connection, i.e. Zeebo. Perhaps, it will not take the world by storm. However, it is nice to see Tectoy trying something new.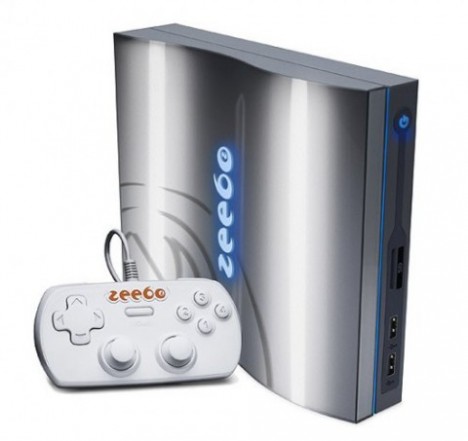 The assumption of Zeebo is that gamers will be able to maintain a constant connection by means of a 3G network. One good thing is the connection to 3G network does not cost a penny. Using that, you can download games and content through the network, which is not free of course. Developer thinks the downloadable-content format should help to combat piracy, with relatively cheap price, i.e. it costs USD$3-$13 for a game.
The Zeebo will run on a BREW-based OS, with an ARM CPU at 528MHz, a Qualcomm Adreno 130 graphics core, 1GB NAND flash memory, 160MB RAM, 128MB DDR SDRAM and 32MB stacked DDR SDRAM. They are targeting on "growing middle class" in developing countries who can't afford a more mainstream console like the PS3, Xbox 360 or the Wii.
The Zeebo will come preloaded with Quake, Action Hero 3D and Evil Prey. It is set to be launched in Brazil in July 2009 with the price tag falls somewhere between $200-250.