A powerful US senator endured ridicule last year for his assertion that the internet is "a series of tubes". But one web startup hopes to bring that metaphor to life with a new service that makes it easy for people to share videos, songs, pictures and other big files.
Adesso Systems has announced the launching of "Tubes", a file sharing and synching application. It is now out of beta version and it is available for free download. Registered user will get 2GB of diskpace and can invite as many people to join.

From the Tubes, it highlights the following:
"Tubes is designed to easily share anything to anybody all from within a simple drag and drop interface on your desktop. You can set Tubes to publish to one person or to a group; giving anybody in the group the ability to share with everyone else.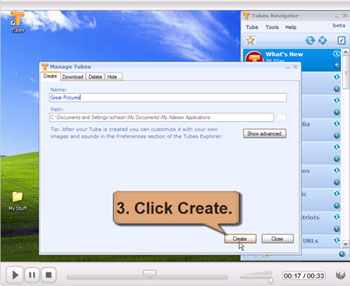 Create your own tube and share your stuff!
Tubes brings file sharing to your desktop – quickly, easily, and securely – its a direct line to your friends and family, helping you build your own private file sharing community. Just drag and drop files – whether you're online or offline – Tubes will make sure you it gets there."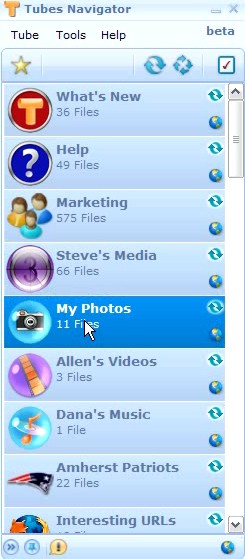 Your Tubes Navigator
Starting up Tubes is very simple. Just sign up with Tubes as a user and thence download the beta software. Once installed, you can create your own Tube! An e-mail, a Web link, a presentation, a video or any other file can be put into the Tube that created by you simply by dragging it from the desktop and dropping it into the Tubes application on the side of the screen. Once in a Tube, files automatically get placed on recipients' PC hard drives.
Technically, Tubes supports both Microsoft Windows XP Professional and Windows XP Home, (both running Service Pack 2). The required disk space is dictated by the amount of Tubes you use, however it is recommended that at least 50MB free to get up and running. In term of memory, you should also have at least 256MB RAM or better on the system. Microsoft .NET 2.0 Framework is included in the download, and you will need Internet Explorer 5.5 or later. A sound card is required to access the audio features in Tubes.
The Associated Press sampled Tubes in beta mode and found the service easy to install and use. Some glitches were encountered; however this eventually should be ironed out. Generally, there are many different file sharing utilities but most of them don't synch files across your own devices, or synch files to other users. I haven't try Tubes, but it seems to be very simple, smart and fast way to share files and keep changes synchronized. Perhaps you can feedback to us if you have tried it.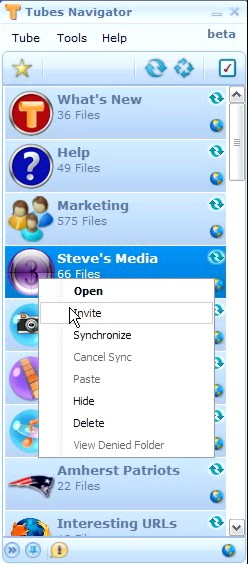 You can invite as many people as you like to join!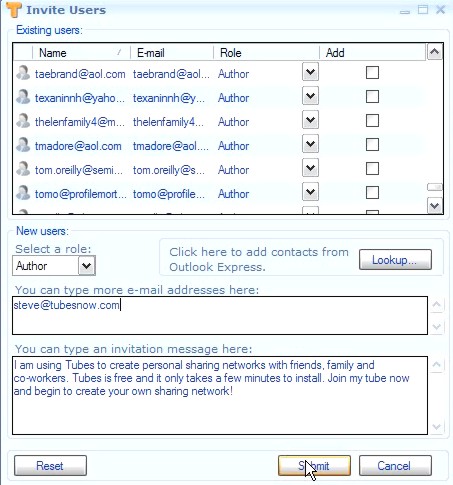 Tubes provides a simple invitation process to allow you to invite new and existing Tubes users to your tube. Within the Tubes Explorer you can use the Users feature to enter the email addresses of new users or simply select existing users from the known user list. If your invited user does not have Tubes yet they will receive an email with instructions to register and quickly download the application to begin sharing files within minutes. Existing Tubes users will get a special invitation directly in their Tubes client to join your tube and an email reminder. Permissions and custom messages can also be configured during the invitation process.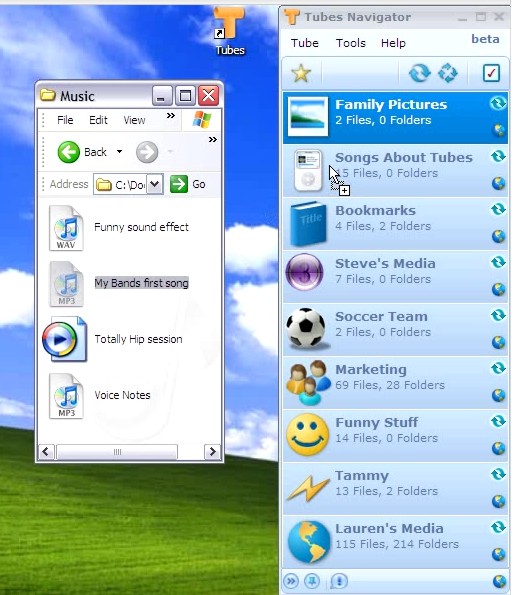 Tubes is designed to easily share anything to anybody all from within a simple drag and drop interface on your desktop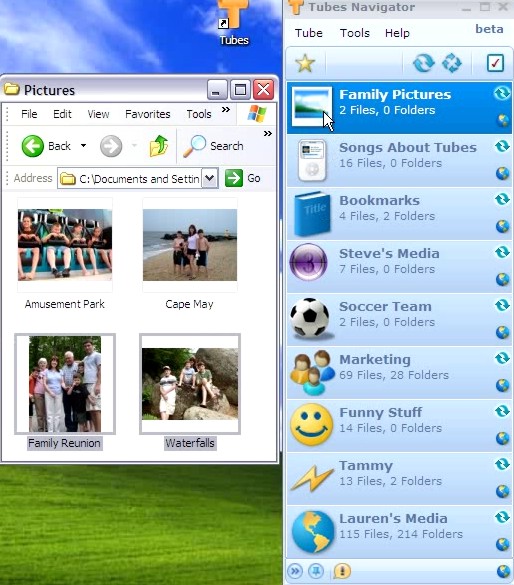 You can change, edit and modify as you like.