The Danish company specializing in high-end digital photography equipment, Phase One has announced the P65+ digital back and camera system, which the company claims as the world's first full frame 645 medium format capture system, based on breakthrough Sensor+ CCD technology co-developed with DALSA Semiconductor, offering up to 1 frame per second and an unprecedented 12.5 f-stops of dynamic range.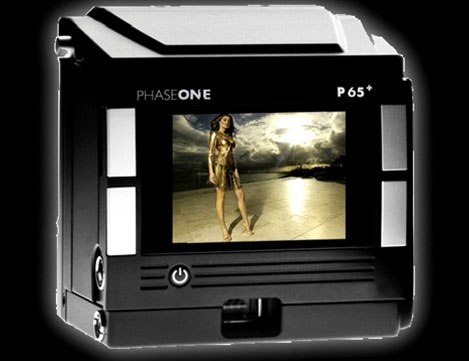 "Photographers need real reasons to upgrade past 39 Megapixel digital backs," said Henrik Hakonsson, CEO of Phase One. "Real value includes higher resolution but also requires new functions, faster operation, higher quality through expanded sensitivity, increased dynamic range, better results in the studio or on location and a better longer-term investment. I believe we are able to achieve this and more with our Sensor+ technology."
Improvements and upgrades based on Sensor+ technology can enable:
Scaleable pixel and file size
Higher sensitivity & dynamic range
Increased flexibility for operation and capture
Improved capture rates
According to the company, "The Phase One P 65+ is the first digital back and camera system to take advantage of the new Sensor+ design and is the world's first full-frame capture system based on actual 645 film format. The P 65+ provides the largest live capture area available with coverage of 53.9mm x 40.4mm — enabling full viewfinder coverage thus no need for lens magnification. "What you see is what you get." The P 65+ sensor format provides 20 percent more live area compared to 39 or 50 Megapixel, 48mm x 36mm chips currently delivering or announced. Sensor resolution is 60.5 Megapixel with 8984 x 6732 active pixels achieving 180 MB, 8 bit RGB files."
Camera shipments with P65+ digital back will be available by Q4 2008. Pricing for P65+ digital back begins at $39,900, while the P65+ full camera system starts at $41,990.