Good news for James Bond 007 fans! The Muvi Micro DV Cam is tiny enough for your small pockets, which the manufacturer claims as the smallest DV camera in the world, featuring 2 megapixel camera lens that able to record 640 x 480 resolution video at 30 frames per second to Micro SD memory card.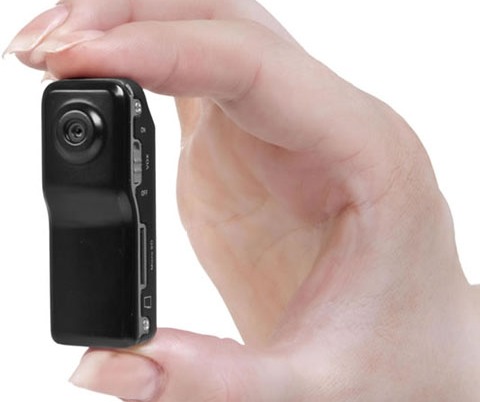 Key Features Of Muvi Micro DV Cam:
Records 640 x 480 pixels resolution video at 30fps
Integrated mic allows users to record sound
Sound activated record function will start recording once the DV camera hears over 65 decibels of noise
Records to Micro SD memory card (2GB included – supports up to 8GB)
Rechargeable Lithium Ion battery provides users a decent 2-3 hours recording time (charging via any USB socket)
Compatible with both WIndows and Mac
The Muvi Micro DV cam which measures just 5.5 x 2 x 1.6cm is now available for around £80.