The world's largest navigation solution provider, TomTom has announced that they're teaming up with Google to develop technology which aims to enable the users to search addresses from Google Maps and the informations are transferred directly to their GPS navigation device via the TomTom free software – Home.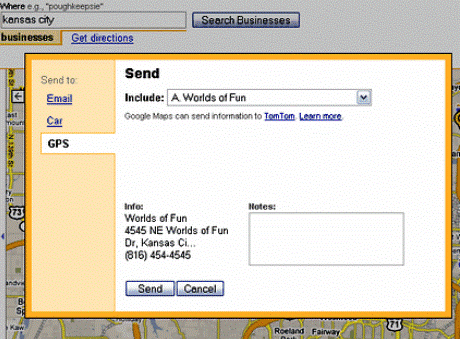 "The ability to search, find and send information from the Web to a TomTom is something we have been investing in for some time now," said Eric Pite, vice president for product management at TomTom. "This cooperation represents a major step for TomTom in meeting the growing demands of our customers for personalized content for their TomTom devices."
"We are delighted to be working with TomTom to offer this exciting new service to our users. We are constantly working to make our maps more useful so they become a one-stop-shop for finding all the local information and directions that people need," said Giorgio Scherl, Product Manager from Google.
You also can see how TomTom's Home application send Google Maps locations to your GPS navigation device in the demo video below.