The global leading provider of navigation solutions and digital maps, TomTom has expanded its TomTom XXL family with the new TomTom XXL 540S World Traveler Edition, which features extra-large 5-inch display and TomTom's premium technologies, pre-loaded with newest maps of the U.S., Canada and Europe.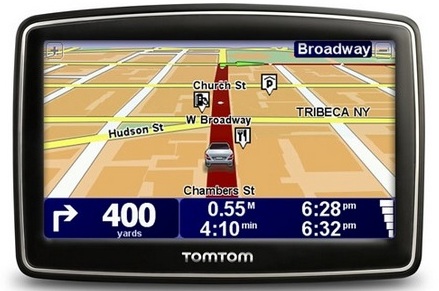 "TomTom's XXL products have been well received by consumers for their large, clear displays. The TomTom XXL 540S World Traveler Edition, in particular, appeals to globetrotters who appreciate a wide screen, a sleek design and the assurance that their routes are always the most efficient regardless of their destination," commented Jocelyn Vigreux, president of TomTom. "With the introduction of the World Traveler Edition, TomTom continues to expand its product offerings to meet our customers' diverse navigation needs."
Impressive highlights of TomTom XXL 540S World Traveler Edition:
IQ Routes technology calculates routes based on historical speed measurements for every time of day and for every road segment
Advanced Lane Guidance for realistic representations of complex highway junctions and lane-specific visual directions
TomTom Map Share technology, TomTom "Help Me!" menu and 7 million POIs (points of interest)
Free TomTom HOME desktop application keeps users' devices up-to-date at all times
Fold and Go EasyPort mount, and 4GB internal memory storage
Full maps of the United States, Canada and Europe
The new sleek TomTom XXL 540S World Traveler Edition GPS device is expected to be available in the U.S. and Canada by early December for about $350 USD and $400 CAD, respectively.