Netbook is a new market segment that has been conquered mostly by Intel Inc through the introduction of famous low cost and thermally efficient processors. While it doesn't seems to get much competition from its rival, recently Top Crown Technology, a Chinese company has just announced a 3G Netbook development using VIA Technologies' Nano processor and VX855 northbridge/southbridge combo solution, which is believed to be the first solution in this competitive market space.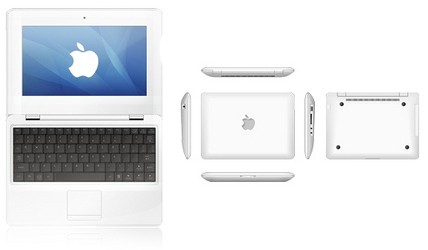 Top Crown 3G Netbook will be powered by a VIA 64-bit Nano processor clocking at 1.3GHz. It will be further coupled with the famous full HD (High Definition) decode capable VX855 chipset and backed up by either 2.5-inch SATA hard disk or SSD (Sold State Devices) with the maximum of 160GB or 64GB respectively. Some of the standard Netbook ingredients that being incorporated into this design include 10/100 Ethernet port, Wireless LAN 802.11b/g, 3.5G HSDPA WAN, VGA ports, USB host ports and many more.
While running at a relatively low core frequency at 1.3GHz (versus Intel Atom N270 at 1.6GHz), Top Crown's 3G Netbook is believed to be able to outperform Intel Atom N270 netbook based on actual industry benchmarking test since the VIA Nano is using Out-of-Order execution as similar to Intel's Core Duo architecture. Besides, its companion chipset, VX855 is also able to perform full HD 1080p hardware acceleration decoding with various famous codecs such as H.262, MPEG-2/4 and VC-1. This is definitely a great advantage even in terms of smaller form factor with 2-chip solution as compared to conventional 3-chip platform solution that being offered by Intel Inc. If you recall, Intel Atom based netbook will be powered by additional 82945GSE Northbridge and ICH7M Southbridge which tends to take up additional design space and consume more power.
No pricing and availability yet, Top Crown's 3G Netbook is expected to run Windows XP OS and it will be among the first VIA Nano based Netbook designs that will reach market space soon to compete against Intel Atom solution.