If you are Android based mobile phone users and are looking for way to screen capture or snapshot any image appeared on the mobile phone screen, here are some simple utilities that you can try.



Screenshot



Screenshot is pretty simple to be used. Without complicated setup required, users just need to fill up some basic configurations such as how long delay (from 2 up to 40 seconds) to trigger the shot, what type of format (Bitmap, PNG, or JPG) they would like the screenshot to be saved into and etc. Once captured, all the snapshots will be kept under /sdcard/screenshots/ that can be retrieved later. Only one concern, users will need to root their device before can enjoy the app.
ShootMe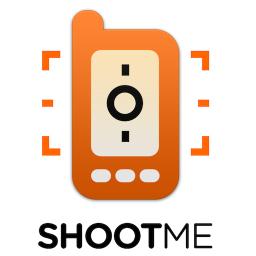 As compared to Screenshot, ShootMe seems to be much simpler and with similar method of shaking your mobile device, it will take the snapshot instantly. However, it does lack the ability to configure what type of file format users want to save the snapshot and by default, it will be saved into .PNG format which could be bulkier for certain usage.
Screen Shot It Trial



Out of these few, Screen shot it Trial offers the most features with ability to customize the captured screen with crop and share features. Besides, users can easily pin the activation icon on status bar so that it can be activated instantly. However, the app is not free and only comes with 5 trial before it prompts users to purchase a copy from Market.
PicMe
PicMe employs a slightly different approach for those that prefer to use PC to snapshot the display on mobile device. Just launch PicMe and go grabbing from PC by following on http:// as appeared on mobile device and users have options to capture still or live images depending on usages. Also, there is a need to root the device before users can enjoy the app.
Depending on what is your preference, these few apps are actually free for download from Market so do try out yourself for one that are most suitable for your applications.