The multinational conglomerate manufacturing company, Toshiba has announced that it has added new Intel Centrino 2 with vPro technology to its new Tecra M10 (14.1-inch) and Tecra A10 (15.4-inch) laptops, aiming to offer business and education users a superior balance of performance, mobility and security.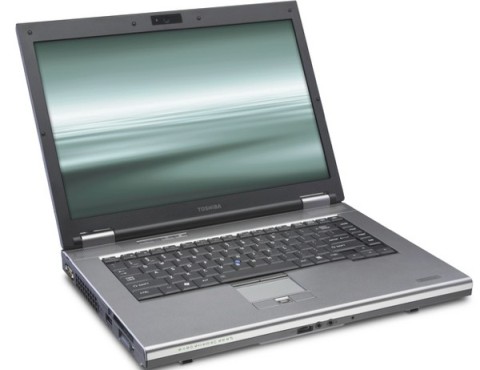 "The Toshiba Tecra M10 and Tecra A10 provide the real-world mobile computing features that our business customers need most — in the office or while traveling," said Jeff Barney, general manager and vice president, Digital Products Division, Toshiba America Information Systems, Inc. "These new laptops give Toshiba's customers the clear competitive edge and deliver Toshiba's mission of creating innovative laptop PCs that improve the productivity and lives of our business customers."
Leading-Edge Technologies Of New Toshiba Tecra M10 And Tecra A10:
Intel Centrino 2 with vPro Technology – This new micro-architecture helps keep mobile workforces, managed and secure. With hardware-assisted remote isolation, diagnostics and repair, IT professionals can manage their mobile workforce wirelessly, even if the system's operating system is unresponsive.
EasyGuard Technology – The Tecra M10 and Tecra A10 are Toshiba's first laptops to incorporate Toshiba's fourth-generation EasyGuard technology, including HDD protection, spill-resistant keyboard5, SmartCard reader, fingerprint reader and Trusted Platform Module (TPM).
Webcam with Business Card Reader Software – Toshiba expanded the functionality of the standard 1.3 megapixel Webcam by integrating macro functionality with business card reader software to allow users to scan business cards and store them digitally.
Common Motherboards – To better reduce the cost for customers and simplify the deployment of new laptops, the Tecra M10 and Tecra A10 feature a common motherboard and image, allowing companies to qualify both systems by qualifying one. This value-added feature also helps to lower the cost of service and support.
eSATA/USB 2.0 Combo Port – With an increased emphasis on data backup and protection, Toshiba incorporated an eSATA port to enable the high-speed transfer of files between the laptop and an external eSATA hard drive with transfer rates that are up to five times faster than standard USB 2.0.
Sleep-and-Charge USB Port6 – All Tecra M10 and Tecra A10 feature Sleep-and-Charge USB ports, which enable users to charge select mobile devices, such as cell phones, MP3 players and PDAs whether the computer is on, off, in sleep mode or hibernation mode.
Solid State Drive Option – Toshiba offers a full Build-to-Order configurability on these Tecra series, allowing customers to add a 64 or 128 GB solid-state drive8 for enhanced reliability.
Green Attributes – The Tecra M10 and A10 are ENERGY STAR 4.0 compliant and have achieved a Bronze status through the Green Electronics Council's Electronic Product Environmental Assessment Tool (EPEAT).
In addition to Tecra M10 and Tecra A10, Toshiba has expanded its Satellite Pro line with (15.4-inch) Satellite Pro S300 notebook, which incorporates new Intel Centrino 2 processor technology.
"The Toshiba Satellite Pro S300 laptop delivers the essential feature sets our customers need and more for an improved mobile computing experience at an incredible price point," said Jeff Barney, general manager and vice president, Digital Products Division, Toshiba America Information Systems, Inc. "The design of the Satellite Pro S300 laptop is a direct reflection of customer feedback, providing mobile professionals with innovative and reliable computing performance that gives them the freedom to work or explore when they need and want."
The new Toshiba Tecra M10, Tecra A10 and Satellite Pro S300 Centrino 2 notebooks are expected to be available in coming August.