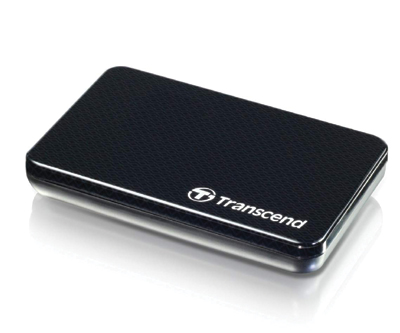 The world's leading flash memory products, Transcend, has introduced a brand new stylish and compact external storage device, SSD18M recently. Unlike traditional portable storage devices, Transcend SSD18M is a solid state drive using solid state storage technology. The 1.8-inch portable solid state drive is made of reliable NAND flash memory which contains no moving parts. With no moving parts, the portable SSD18M is generally less silent and less fragile compared to the traditional hard disk and can thus substantially reduce the risk of mechanical faults due to strong vibration or crash. Besides, this external solid-state storage device is lighter and consumes less power compared to traditional hard disks that come with the same storage capacity.

Transcend SSD18M offers three storage capacity options: 128GB, 64GB and 32GB. All models come with eSATA and USB2.0 interface options. Users can use eSATA interface if they don't require the portability feature and vice versa. A separate power adapter is required if users use the eSATA interface. The SSD18Mhigh-speed eSATA interface provides a maximum read speed of 90MB/s and write speed of 50MB/s, while its USB2.0 interface assures maximum compatibility with all types of notebook and desktop PC.
The new Transcend SSD18M comes in an elegant and stylish black casing. Measuring 3.1 inches by 1.2 inches by 5 inches, this portable solid state drive weighs only 1.8 ounces. The 128GB storage version is priced at $285 whereas the 64GB and 32GB version are priced at $169 and $99, respectively.