Good news for Transformers fans. The leading global developer, publisher and distributor of interactive entertainment, Activision Publishing, Inc. has launched the new Transformers: Revenge of the Fallen game, which allows players to instantly switch between vehicle and robot modes as they drive, fly, fight and blast their way through intense, pressure-packed levels. In addition, the game allows players to pick on the role of their favorite Transformers such as Optimus Prime, Starscream, Bumblebee and Ironhide, and engage in massive single and able to go online multiplayer battles as they fight to preservation or annihilate all of mankind. With two distinct campaigns, players can challenge the friends through head-to-head battles via online or test their battle skills in Arena Mode. The new Transformers: Revenge of the Fallen game is developed by Luxoflux under license from Hasbro, Inc. and based on the blockbuster feature film from DreamWorks Pictures and Paramount Pictures.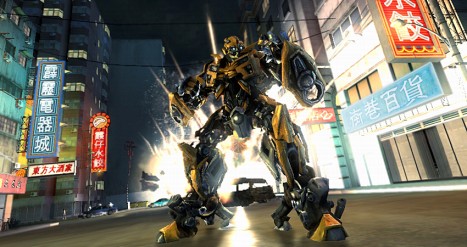 Features of Transformers Revenge of the Fallen Game
Multiple Characters
Outmaneuver Opponents
Take the Battle Online with Friends
Demolish Enemies
Intense, Heroic Missions
Authentic Fight Scenes
Varied Settings
"The Transformers: Revenge of the Fallen game will give fans the chance to experience the most robust and explosive TRANSFORMERS game ever," said Rob Kostich, head of marketing for licensed properties, Activision Publishing. "Featuring a huge roster of playable TRANSFORMERS, the game delivers massive firepower in a frenetic single player experience, along with several multiplayer modes players can experience with friends online."
The new Transformers: Revenge of the Fallen game is currently available for register to free play without install or download through transformersgame.com website.