Nowadays mobile phone usage is no longer limited to making and receiving calls, the function has been extended to support multimedia capability and even as a GPS (Global Positioning System) for location tracking. By looking at the increasing trend of GPS enabled mobile device on the road, a group of researchers in University of California, Berkeley has planned to utilize the GPS phone for road traffic monitoring that able to replace conventional sensors such as camera modules or loop detectors installed at limited locations.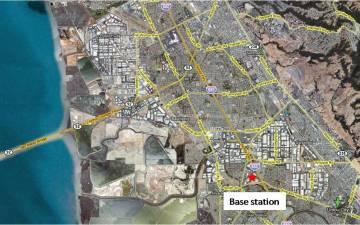 The effort, initiated by processors in UC Berkeley and partially sponsored by Nokia will be running a field experiment along I880 highway, about 10-mile from Hayward to Fremont in California for initial data collection this week. All these data will be collected based on Nokia's latest GPS enabled mobile phone, N95 which will be sent back to main server every three seconds for consolidation and real time processing.
This is an efficient way of getting real time information about traffic conditions such as traffic flow estimation, travel time prediction and more with actual location tracking. Furthermore, it is able to utilize existing resource without huge investment of setting up sensors for accurate monitoring. Anyway, participations from GPS users are needed for accurate and thoroughly data representation. To encourage participation, UC Berkeley students are given opportunity with $250 and Bluetooth headsets as rewards for participation.