iOS devices such as iPhone, iPod touch or iPad is suitable for all ages but some may have concern when leaving the device to their children as they may accidentally delete some apps when playing with it. Even though you can re-synchronize to restore the missing apps from PC but how nice could it be if you can lock the apps and prevent them from being deleted by anyone. And that is how this tweak from Cydia is useful at. Named as Undeletable apps, it disables the apps removal so that all your important apps are still intact regardless on how your children mess up with it.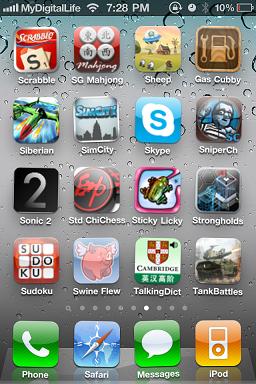 Assuming that you have jailbroken your iOS devices, just head over to Cydia and under 'Search', key in 'Undeletable apps' and it will list down the respective app ready for download. Download and follow by a Springboard restart will make it effective. By now, you should realize that whenever you are trying to delete any apps – by pressing and holding on any icon, there isn't any 'x' sign appear (even though it still wiggles) on the icon that you can tap again to delete like previous.
Hopefully this simple tweak will able to help you conserve all important apps from being deleted by any third party either intentionally or unintentionally.