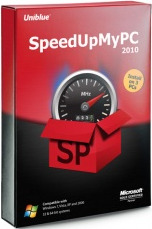 Keeping the windows PC running at its peak performance is always a challenging task. Corrupted registry, disk or file fragmentation, unnecessary files, and many more causes tends to slow down the overall PC performance. One of the ways to optimize Windows system is Uniblue SpeedUpMyPC 2010 which combines a variety of performance boosting tools to identify and repair system faults. The software is designed to automatically monitor and scan to correct issues that can slow down the startup and general operation. In addition, SpeedUpMyPC 2010 also can speed up the computer by utilizing resource management, optimizing system and network settings. Some one-click optimization features are repair the corrupted registry entries, clean up the junk files, optimize windows settings, speed up browsing speed by increasing DNS cache size, and etc to increase the performance of the windows system.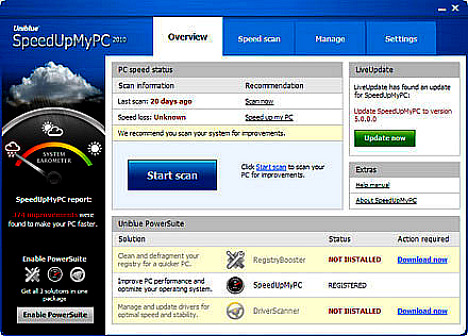 Features of Uniblue SpeedUpMyPC 2010:
Free Up Memory (RAM)
Monitor Memory Usage in Real-Time
Automatically Optimize Memory Usage
Optimize CPU Usage
Assign More Resources to Your Favorite Applications
Monitor CPU Usage in Real-Time
Internet Speed – Test Your Connection Speed
Optimize Your Internet and Browser Settings
Stability – Recover from Crashes
Remove Annoying Popups While Surfing
Automatically Log Startup Times
Remove Unnecessary Background Programs
Uniblue SpeedUpMyPC 2010 typically costs $29.95 (aff) for a single license but due to a promotion offer, the developer is giving away the full version license for SpeedUpMyPC 2010 license key absolutely free. Once installed the full complete version, the software can be used for unlimited times with no functionality or expiry restriction.
For user who intent wants to try the Uniblue SpeedUpMyPC 2010, just go to the following URL:
http://mag.uniblue.com/pca/sp/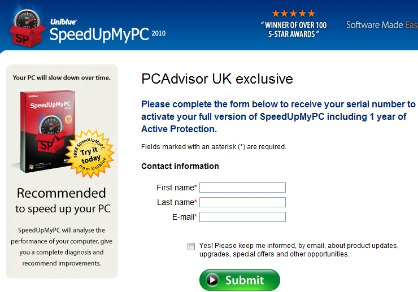 After submitting the completed form, users will receive an email notification with the instructions to activate the full version of SpeedUpMyPC 2010. Then download the SpeedUpMyPC 2010 and register the application with the given serial number.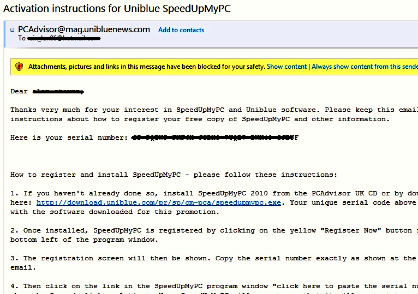 Download Uniblue SpeedUpMyPC 2010: speedupmypc.exe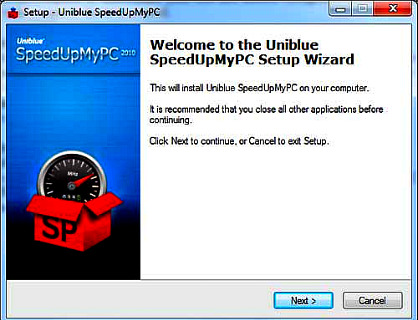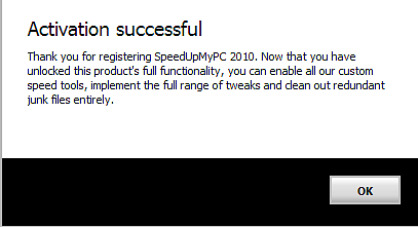 Note: The license code can only be used in the version of SpeedUpMyPC that users have received with this promotion. This free version of SpeedUpMyPC 2010 includes 12 months of ActiveProtection (product updates and support).
Update: Yet another free giveaway of Uniblue SpeedUpMyPC 2010