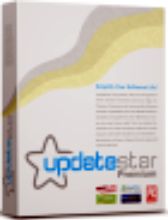 Older or outdated software could lead to system vulnerable to online threats and system crashes. Hence, to avoid such situations users can use UpdateStar Premium to be assured that the latest software running on the system. UpdateStar Premium is a Windows utility software that ensures software stay up to date and secures all the software running on the PC. UpdateStar can runs in the system tray and perform automatically update searches on daily, weekly or monthly basis according to a user-defined schedule. In addition, UpdateStar Premium also can effective in providing free security alerts, software ratings or recommendations, great coupons and software deals. Furthermore, it has adds important features such as security analysis, minor version information, software setup exports, 24×7 scheduling and enhanced version recognition. Unfortunately, in test, UpdateStar comes with small database and does not recognize installed applications correctly (for example the version number of Skype and other default applications are wrong, at the rate of 22 out of 80 applications).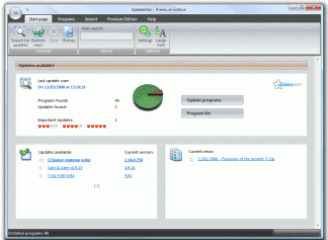 Features of UpdateStar Premium:
Compatible with all freeware, shareware, demos, commercial software, and includes other special offers.
Saves the time by instantly notifying as soon as a new version is available.
Stay up to date with the software.
Enhancement of the Windows Update Service.
Delivers updates and upgrades for more than 309,000 programs for optimized PC security.
Protect against outdated Software.
UpdateStar Premium normally cost $29.95 for purchase. As part of promotional offer, anybody now can grab the UpdateStar Premium Edition with free 6-months genuine legitimate activation serial license key.
Go to the promotional page to grab the free 6-months UpdateStar Premium Edition activation key: http://www.updatestar.com/license/register/pc-welt-special
Enter the email address, then click "Submit" button.
Check the inbox that will receive an email from "license@updatestar.com", and click the conformation link.
A web page will load, then check again the inbox that will received another email from "UpdateStar Licensing" with license serial code.
Download and install UpdateStar Premium Edition: UpdateStar_ENU.msi.exe
After install, go to menu tab Premium Edition and click on enter license.

Note: Make sure check box is clicked and enter the email address.

Enter the license code that received to enjoy the free 6 months UpdateStar Premium Edition.

Note: DO NOT type the license code. Please use "Copy & Paste" to enter it.
UpdateStar Premium Edition compatible with Windows XP, Windows Vista and Windows 7 (32 Bit /64 Bit Edition).