Wanna be aware of whether there is any sex offender in your neighborhood? The web-based company, Vision 20/20 has offered a new free service which named as Peach of Mind (POM) Offender Locator, allowing its users to find the location of registered sex offenders which numbered at 650,000 in America, and grew by about 25,000 every year. Just simply key in your address, city and zip code in the site, then the locations of sex offenders will pop up straight on a map. Crime prevention is so simple and convenient.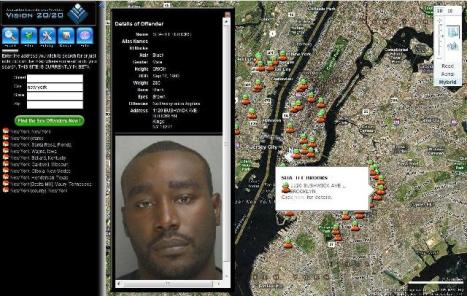 According to the company, "Our primary concerns today are the security of our small children, the monitoring of teens, especially when driving, the safety of our elderly parents and our family and community's welfare in times of terror and natural calamities. In this endeavor to bring forth products to make American families pre-warned, Vision 20/20 brought to market the POM Offender Locator (BETA), the POM Alert System, and the POM Pilot, so that customers can have complete peace of mind. This has, by default, resulted in the creation of the world's first artificially intelligent GPS system."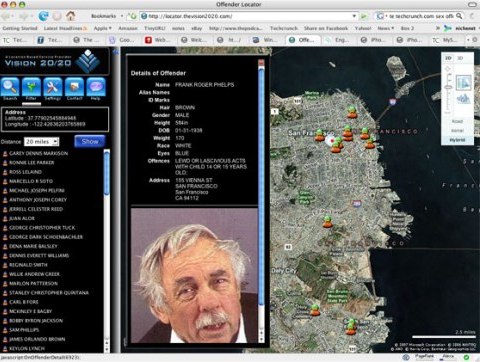 POM Offeder Locator will will reveal offenders' location instantly, complete with their address and their picture. Users can also register for free to receive an alert the moment any new offender moves into your neighborhood. It's hard not to be safe.
With Vision 20/20's POM Offender Locator, you can check a certain neighbourhood and aware of sex offenders around.